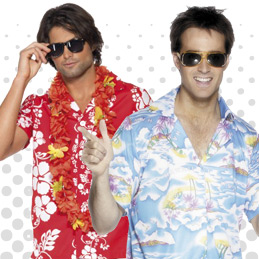 Hawaiian Fancy Dress Costumes And Ideas For Men
Aloha. The Hawaiian beach theme has always been a popular choice and is a great way to dress for a beach party. We have bight Hawaiian shirts, garlands and full Hawaiian outfits. Why not dress up as the Hawaiian era Elvis Presley and match one of our costumes with the Elvis Rubber heads or wigs?
Sorry there are no items in this category.