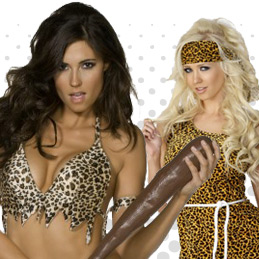 Cavewoman Fancy Dress Costumes And Ideas For Women
Take it back to the Stone Age with these fantastic cave girl outfits. Ruffled up hair or a massive wig coupled with these Animal skin-look dresses will create that authentic Neanderthal look. We have gorgeous fitted dresses so you can still look fab!
Sorry there are no items in this category.