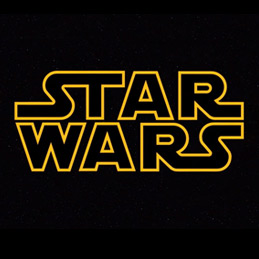 Star Wars Fancy Dress Costumes
A long time ago, in a galaxy far, far away
It is a period of civil war between fancy dress stores. With Star Wars themed fancy dress parties happening all over the globe, Jedis and Dark Lords being a popular theme, and an Episode VII on the horizon the battle for customers has never been fiercer. And this is just the beginning of three new episodes in the Star Wars saga.
We have a Cargo full of officially licensed Star Wars costumes stretching across all six episodes; The Phantom Menace, Attack of the Clones, Revenge of the Sith, A New Hope, The Empire Strikes Back and Return of the Jedi. We have a Death star full of a range of Darth Vader and Stormtrooper costumes suitable for the casual fancy dresser to the Star Wars lover. You can use the force to find our Yoda, Obi-Wan Kenobi, Luke and Anakin Skywalker, Princess Leia and Padme Amidala costumes.
If you failed in the recent Star Wars auditions don't worry, you'll still look super cool in any of our Han solo, Chewbacca or Bounty Hunter Bobba Fett costumes. If you prefer to play the bad guy then try our Jabba the Hutt costume for size, along with officially licensed costumes for Pre Vizsla, Darth Maul and the Jawas.
Fear not, you won't find Jar Jar Binks here, but keep checking back for more shipments of costumes from Planet Tatooine and please find our Clone Wars costumes in the Clone Wars category