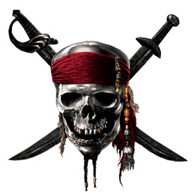 Pirates Of The Caribbean Officially Licensed Costumes And Accessories For Men, Ladies And Children
Captain Jack Sparrow is easily the most iconic Pirate character of all time from Disney, uniquely played by Johnny Depp who based the character on Rolling Stones legend Keith Richards. There are now four films in the franchise; "The Curse of the Black Pearl" being the original with two more films planned. Originally the story followed the adventures of Jack Sparrow, Will Turner and Elizabeth Swann whilst the latest instalment; "On Stranger Tides," saw the introduction of Penelope Cruz as Angelica Teach. These hugely popular costumes have seen many a child wanting to don a Pirate costume inspired by Captain Jack Sparrow. Find our booty of licensed Disney Jack Sparrow costumes here including; waistcoats, hats, bandanas, wigs with beads, boot tops and shirts!
Sorry there are no items in this category.