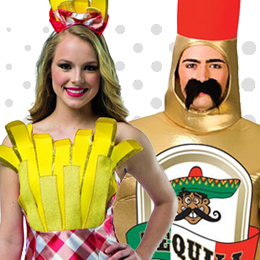 Food & Drink Costumes
Close your eyes, and imagine what you'd be if you were an item of food? Are you seeing a banana, apple, hot dog or even a tin of spam? We cater to all tastes here, so sink your teeth into whichever product takes your fancy!
We all know the way to a man's heart is through his stomach, well here you can skip the cooking and just become the food, whether it's a burger, a rasher of bacon or a slice of pizza, they are all on here!