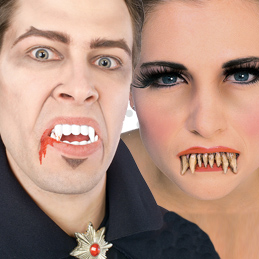 Teeth And Fangs. Fancy dress ideas to add a little bite to your outfit!
From vampire gnashers to Avatar sets, these realistic looking fake teeth are almost a perfect disguise! With the rise in zombie and vampire films now very popular, add a bite to your costume here!
Don't be goofy, buy some!